An Edge in Accuracy
Leverage the industry's most accurate PD
model through cutting-edge analytics.
An intuitive layout that supports risk managers in every stage of their workflow
Monitor Your Exposures
»

Advanced portfolio analytics

»

Comprehensive alerting capability

»

At-a-glance portfolio movers

»

Up-to-date news & research
Assess an Entity
»

Coverage for over 41,000 entities

»

Highly accurate PD measures

»

Ratings & key financial ratios

»

Extensive bond & CDS data
Perform Peer Comparisons
»

Ability to peform custom peer comps

»

Industry group percentiles

»

Over 6,000 industry groups

»

Multiple classification systems
Set Limits & Reports
»

Interactive & exportable charts

»

Extensive reporting capability

»

Pre-formatted PDF reports

»

Save criteria for future re-run
Data & Analytics to supplement fund manager investment processes
Streamline Investment Decisions
»

Prescreen investments

»

Perform relative value analyses

»

Utilize our proprietary valuation data

»

Coverage for over 50,000 bonds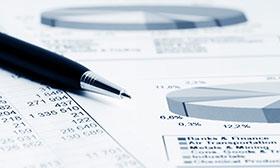 Better Assess & Monitor Risk
»

Spot potential downgrades/defaults early

»

Systematically monitor your portfolio

»

Focus on most significant threats

»

Advanced bond portfolio analytics
Enable accuracy, consistency and efficiency.
CreditEdge offers comprehensive content and advanced analytics allowing clients to focus resources on the most significant credit problems and opportunities and enabling them to perform relevant analyses with precision and speed.
EDF Research & Case Studies
Relied Upon By Top Institutions Around The World
Experience the industry's leading model today.
Get Started